1.5 hour ride across scenic historic Haleakala Ranch. Includes refreshments.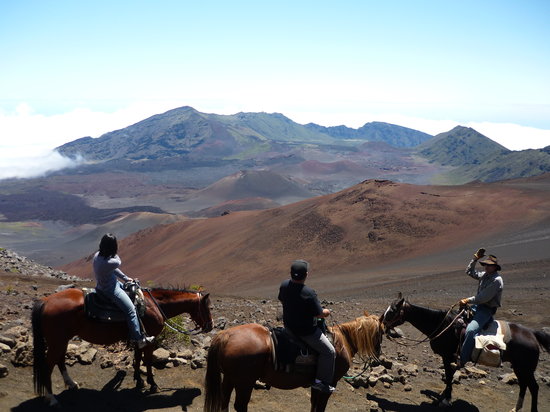 These morning and afternoon rides are perfect for those who explore Haleakala earlier in the day! Before you leave upcountry, take in this relaxing 1 1/2 hour ride across historic Haleakala Ranch. A perfect way to top off a Haleakala day!
Reservations required though drop-ins accommodated
$95.00 per person
11:30 am & 2:00 pm
Book 11:30 am Mauka Ride Now for the 10% Internet discount
Book 2:00 pm Mauka Ride Now for the 10% Internet discount
What to Bring:
Our Haleakala Ranch horseback rides take place at the 4,000 ft. elevation above sea level. Wear long pants, closed toe shoes (like a sneaker) bring a jacket, hat, and sunscreen. Helmets are provided and recommended though riders may waiver their use. Meet 30 minutes prior to the ride at the Pony Express Ranch Office.